Under the stars in Sahara
Magnificent kasbahs
Rich culture and ancient history
Essaouira
Laid-back fishing village, fortress, old medina and beach
Imperial cities
Rich with history and culture
Our camp in Chegaga dunes
We organise trips within the diverse and magical kingdom of Morocco
Experience genuine hospitality, ancient history, rich culture and majestic nature in this contrasting country.
Welcome to a Moroccan adventure with us.
TITLE
Yoga and Adventure – Photos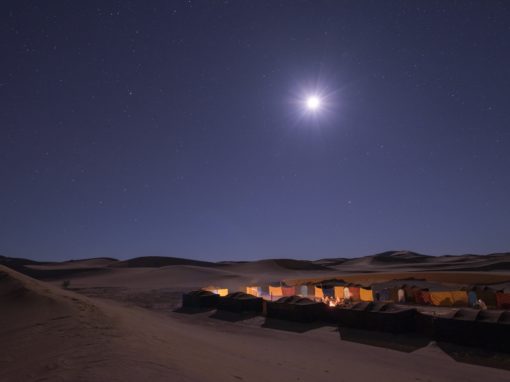 FROM MARRAKECH: 3 days trip No. 302: Ait Benhaddou-Zagora-Erg Chegaga-Desert camp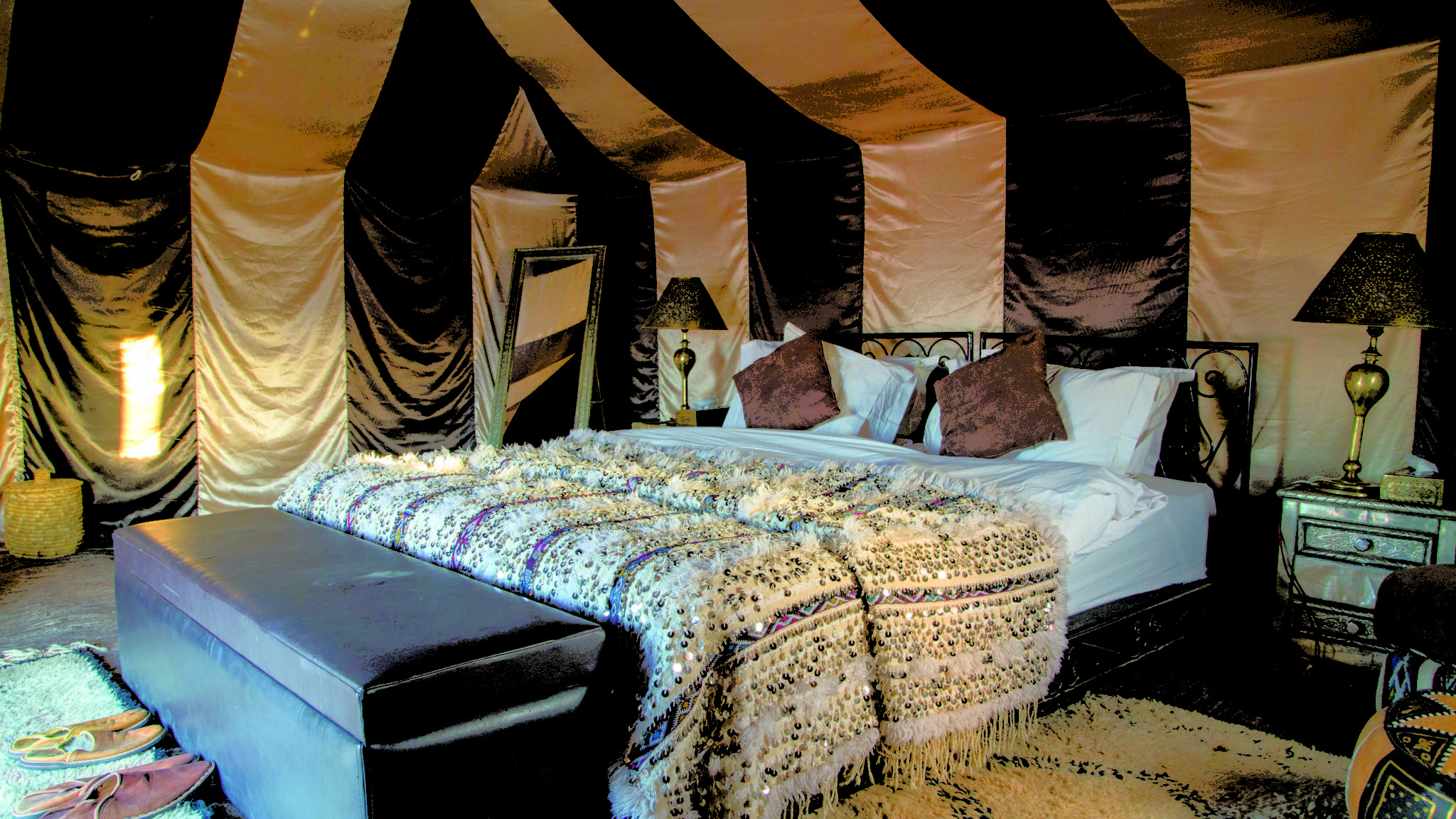 FROM MARRAKECH: 4 days trip No. 403: Luxury Desert Trip: Atlas Mountains – Erg Chegaga Desert Camp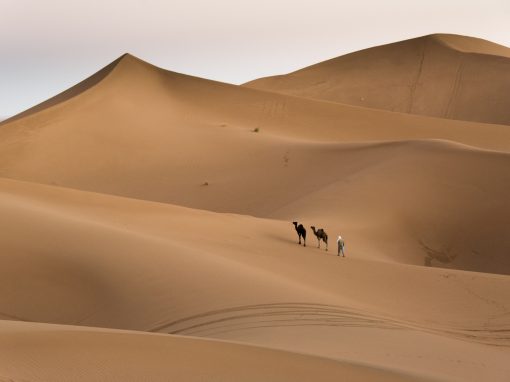 Wild Camps – Trekking in Sahara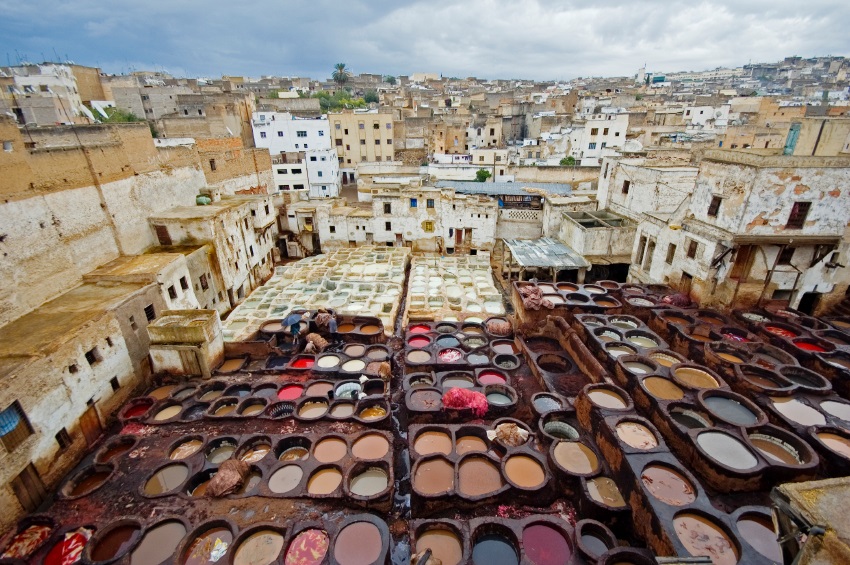 FROM FEZ: 4 days trip No. 402: Erg Chebbi dunes – Dades Gorge – Ouarzazate – Marrakech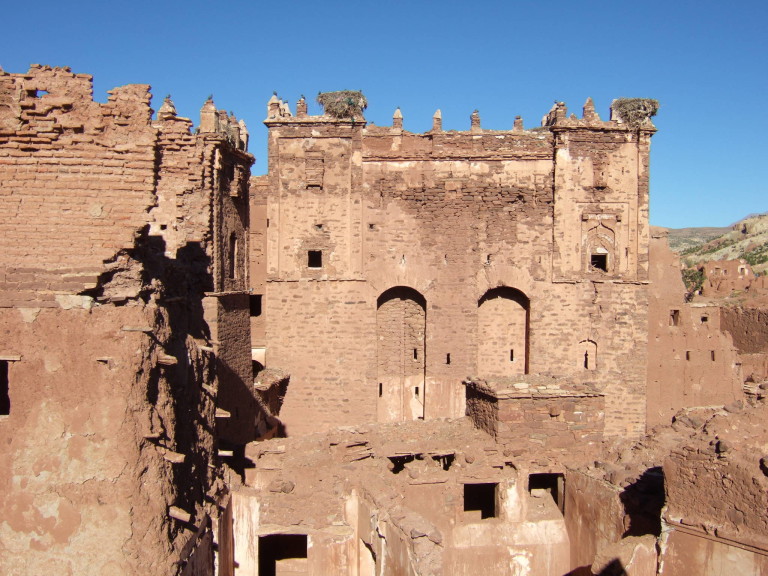 FROM MARRAKECH: 4 days trip No. 401: Atlas Mountains – Erg Chegaga – Desert camps
FROM M'HAMID: 2 days trip No. 203: Erg Chegaga – Desert Camp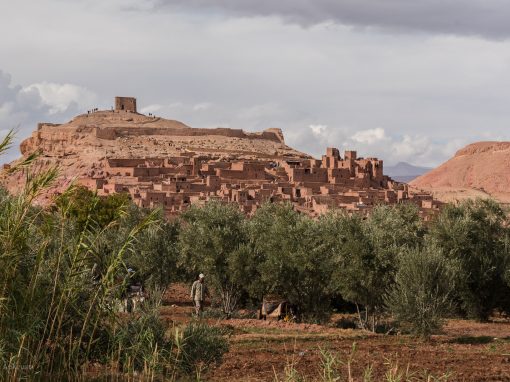 FROM MARRAKECH: Day trip No. 1: Atlas Mountains-Kasbah Ait Benhaddou-Ouarzazate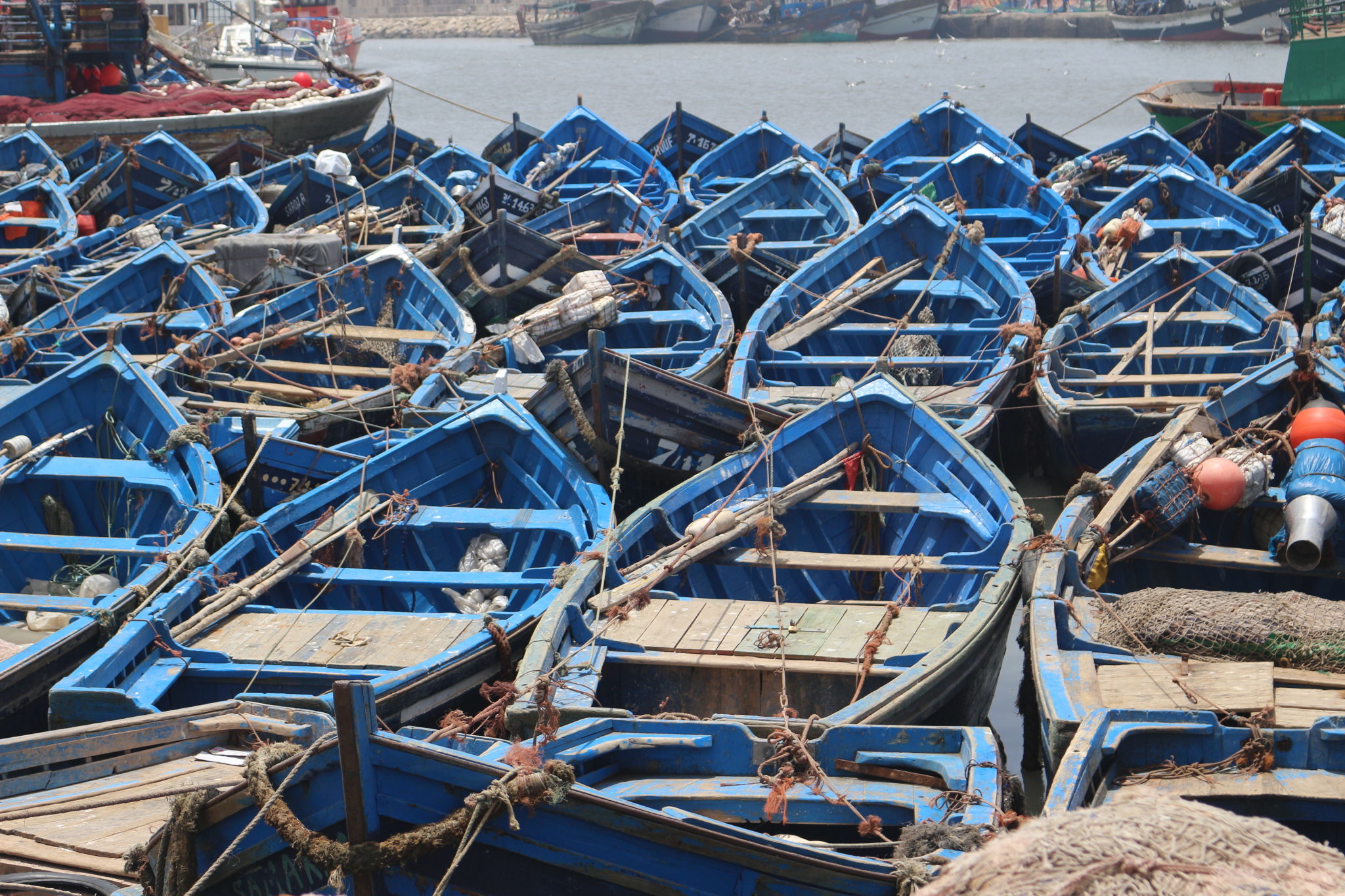 FROM MARRAKECH: Day trip No. 2: Essaouira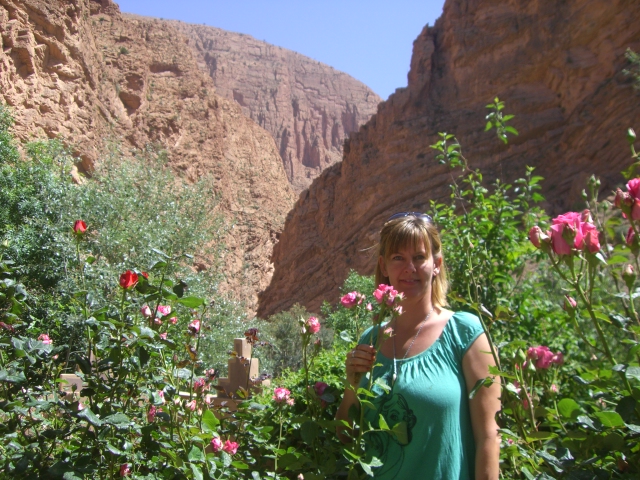 FROM OUARZAZATE: 3 days trip No. 300: Rose Valleys-Todra Gorge-Merzouga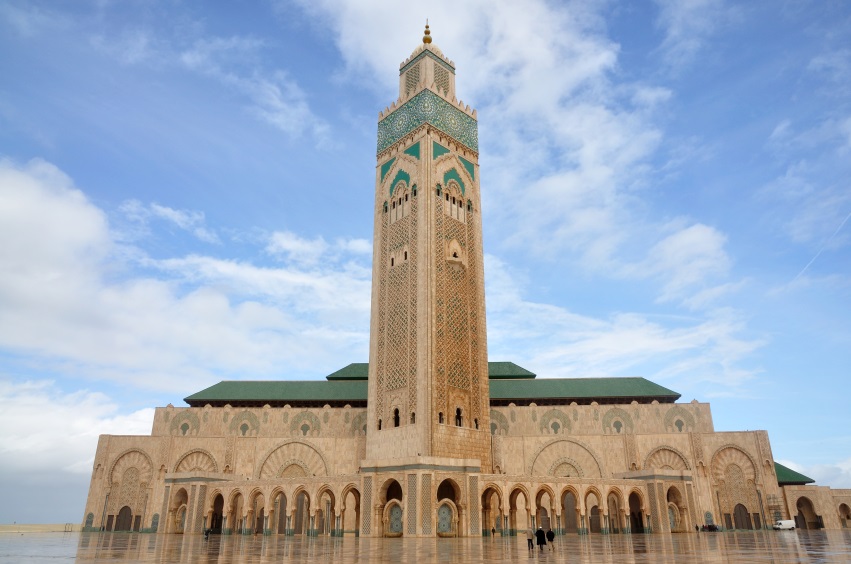 FROM CASABLANCA: 14 days Round trip: Imperial cities – Kasbahs – Desert – Mountains – Coast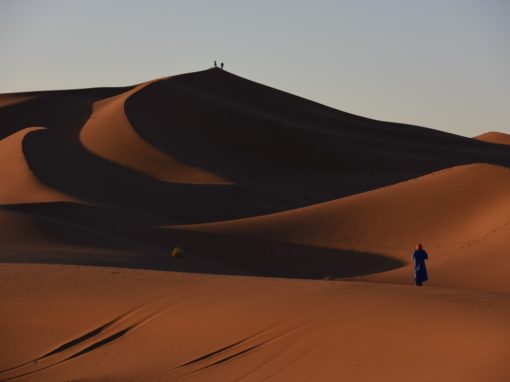 FROM OUARZAZATE: 3 days trip No. 301: Draa Valley – Erg Chegaga – Desert Camp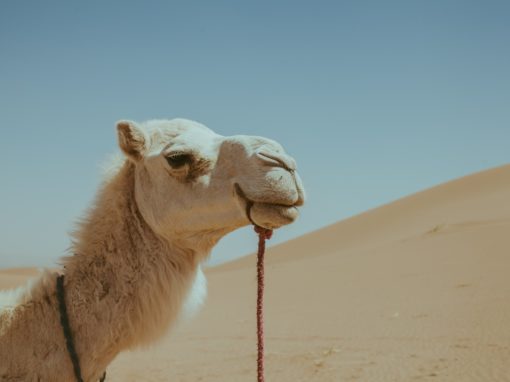 FROM OUARZAZATE: Day trip No. 3: Draa Valley – Zagora – Tinfou Dunes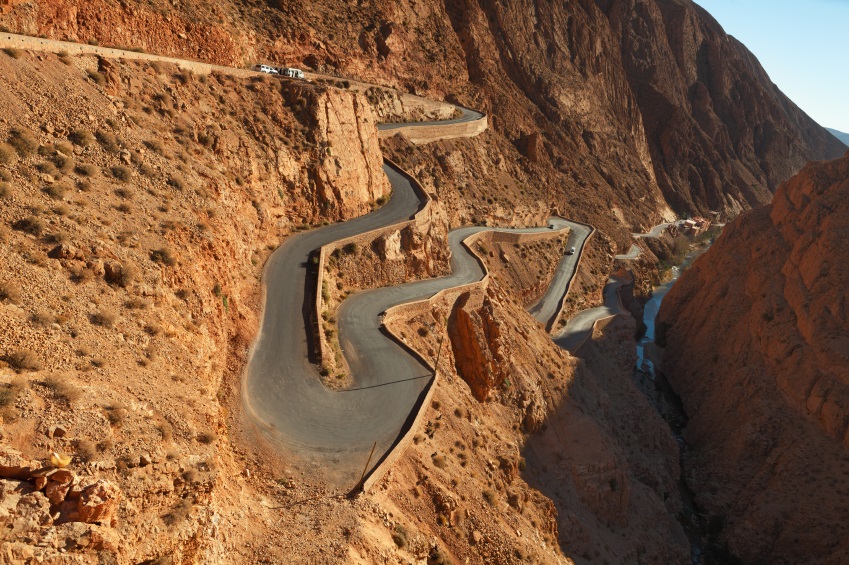 FROM OUARZAZATE: Day trip No. 4: Skoura Oasis – Rose valleys – Todra Gorge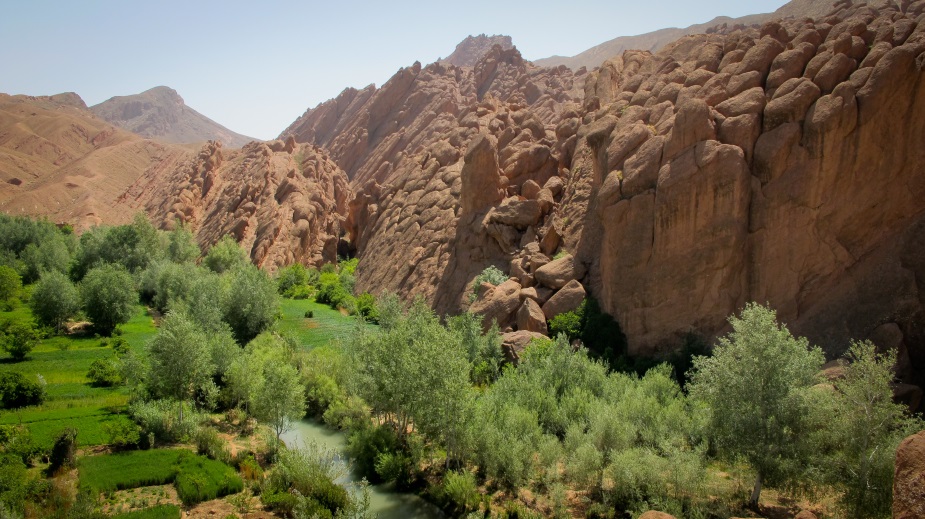 FROM OUARZAZATE: Day trip No. 5: Kasbahs – Oases – Rose Valleys – Dades Gorges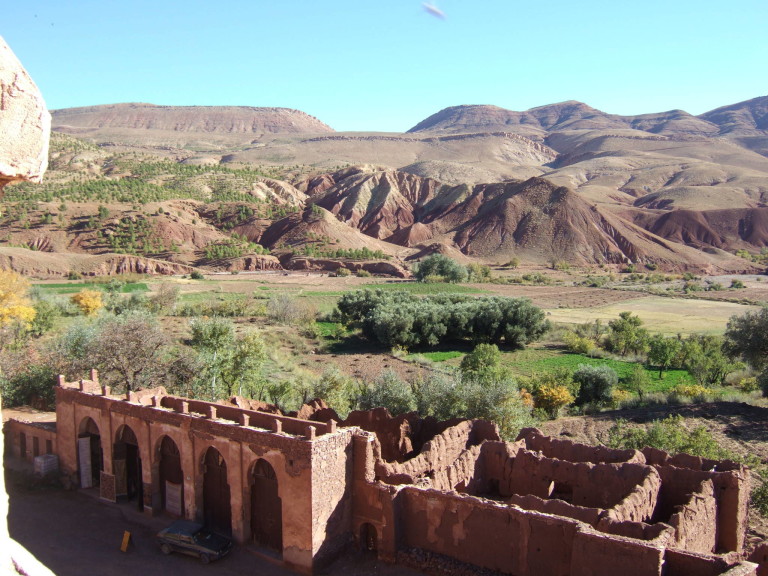 FROM OUARZAZATE: Day trip No. 7: Kasbah Ait Benhaddou – Kasbah Telouet
FROM MARRAKECH: 2 days trip No. 200: Kasbah Ait Benhaddou – Dunes of Erg Lihoudi – Desert Camp
My first trip to Marrakesh and not least to Sahara 🌞 🐪 I have been on an adventure beyond compare. Had to pinch myself in the arm every single day. Seen many wonderful places which should only be experienced. The feeling, smells and the whole atmosphere, indescribable. "In love" as we said to each other. Tip top travel guides who fixed and arranged everything for us. I just want to THANK YOU again for letting me experience this, and you are the reason why it was so great Solveig and Abdoul😀 I AM GOING BACK. I wish that everyone could experience the same as I have.
Lisbeth Rasch
I was on a group trip to Marrakech, Essaouira and Desert Candles' nomad camp in Sahara. It was a great and exciting trip with excellent drivers, guides and hotels. And the camp was super!!!
Siri Hope Nygaard
Thank you, thank you for an adventurous round trip in Morocco. A fascinating country with bustling life in Marrakesh to the quiet and peaceful Sahara. The nomad camp was more different then I expected, with proper beds and shower and toilet, very lovely. And the tasty food, not so different from Norwegian, but cooked in another way. And very nice drivers. This is a trip I can strongly recommend.
Kristi Skare
To be on a trip with Desert Candles was the best travel experience I have ever had. Although I should mention that I have only been on charter trips and a few bus trips to Eastern Europe. So even if I can be easily impressed, I would think that this trip is breathtaking even for people who travel a lot.
The flight to Morocco is not further away than a normal trip to a holiday in the sun. The advantage here is that you have better space, no nasty flight meals and you have free wifi all the way.
At the airport we were picked up in big, comfortable cars. Something we learned later on was a necessity when we were going into the desert.
A riad is a place that you automatically fall in love with and you just long to bring your dear friends and family there. It is like a small inn, with the greatest people in the world working there, and who wish to make your stay completely perfect.
The trip to Sahara is long and exciting. Just enough breaks underway for photo stops and toilet visits.
It is recommended to buy some potato chips and sweets from the kiosks/cafees along the way. Remember to share with you driver too. That creates a very special atmosphere. Remember, the driver is a stranger when you first get into the car, but by the time you arrive to Sahara, he is a good friend.
The camp out there is totally indescribable. Here you meet a small group of people who, before the first evening is over, you feel is your best friends.
The stars are so close, so close. The food here is the best we had on the whole trip. Camel ride, sand climbing, snowboard in the sand, the feeling of peace and quiet is so very unique out here. Campfire, sing-a-long, fellowship with new friends.
Sahara must be experienced and should be experienced via Desert Candles.
I am going back with my man, son, daughter-in-law, grand children and friends. In February 2018 we see you again.
Eva Annette Lintho